Emmanuel Episcopal Church will be in recovery from the flood for probably at least a month.
http://www.emmanuel-houston.org/recovery

On Oct 2nd the meeting will move to
Memorial Dr United Methodist Church
12955 Memorial Drive
Houston, TX 77079
The meeting is in D209/D210.  This is on the second floor of the east side of the main campus.  Enter the Youth Lounge and the rooms are at the back of the Youth Lounge.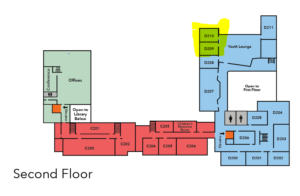 The meeting will be at the same time of 7 pm on Mondays.